Pour-over coffee maker Techwood TCA-696 (black)
Exclusive 6-8 Cup Coffee Maker.
Start your mornings with the aromatic smell of freshly brewed coffee thanks to the reliable TCA-696 Overflow Coffee Maker! Experience the perfect combination of modern technology and simplicity of operation, which will allow you to enjoy the exceptional taste of your favorite coffee without leaving home. With a single push of a button, the TCA-696 will deliver you an aromatic espresso or a delicate americano in just a moment!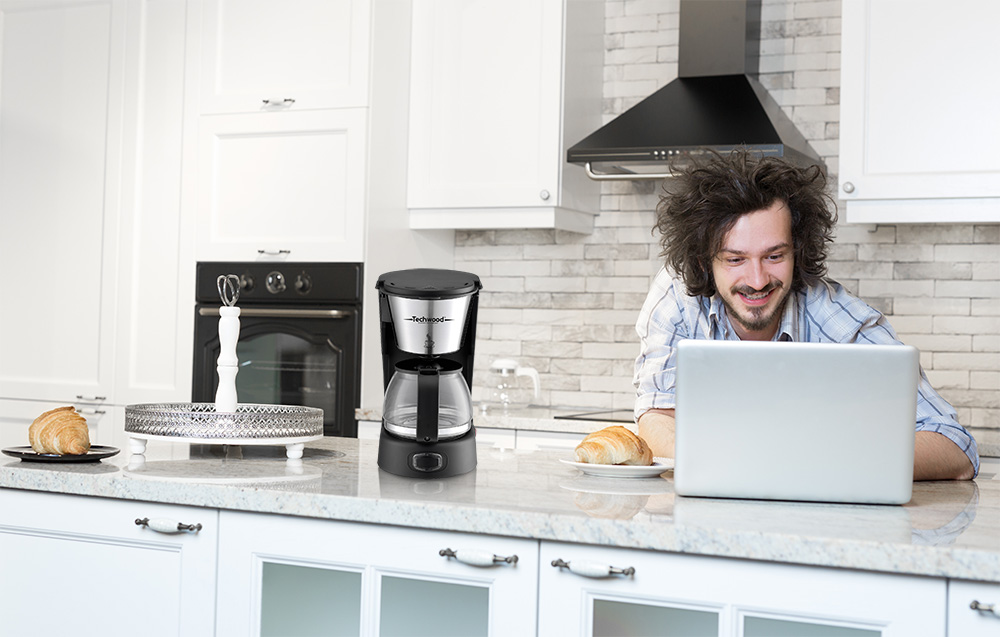 Innovative Solutions That Will Make You Fall in Love with the TCA-696
Forget about dripping coffee on the kitchen counter thanks to the advanced anti-drip system. Convenient features such as the filter holder, visible water level and automatic shut-off will make coffee preparation a real pleasure. What's more, with built-in overheat protection, you can enjoy your favorite coffee in complete safety.
High Performance
Thanks to its powerful 550-650 watt delivery power, the machine works efficiently and effectively, ensuring that you can brew coffee quickly without any compromises. With a capacity of 750 ml, you can prepare 6 to 8 cups of aromatic beverage, so you can share your favorite flavor with family and friends. Powered by 220-240V ~ 50-60 Hz, the TCA-696 coffee maker is an essential piece of equipment for any coffee drinker!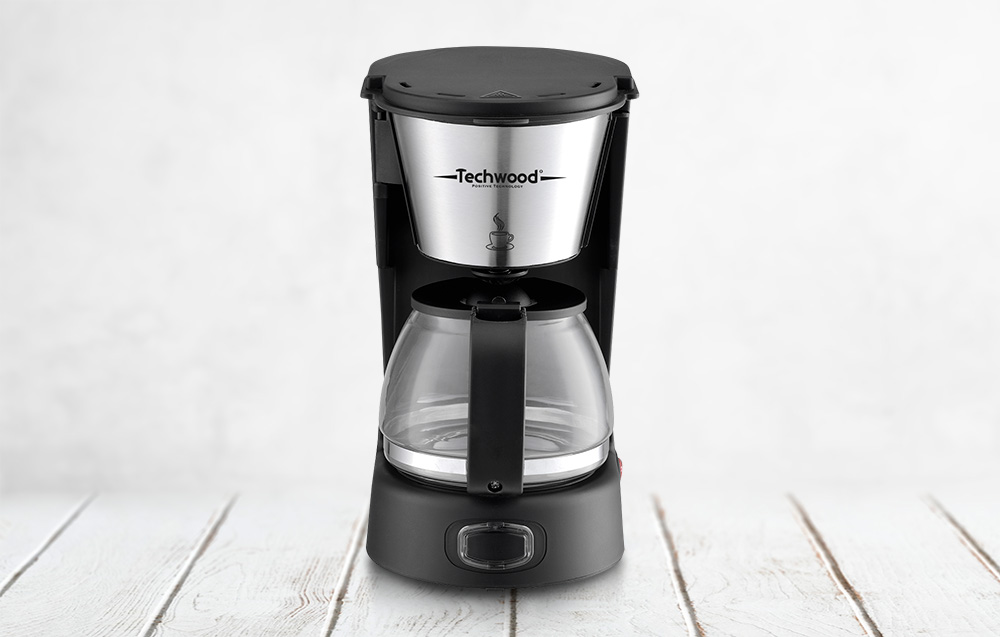 Model.
TCA-696
Brand
Techwood
Capacity
750 ml
Power supply
220-240 V ~ in the range of 50-60 Hz
Power
550 - 650 W
Additional features
Anti-drip system
Visible water level
Automatic shut-off
Overheat protection.