Insta360 Sumo Stand (Pro 2/Titan)
Insta360 Sumo Stand (Pro 2/Titan)
The Insta360 Sumo Stand tripod will make it easy for you to record professional shots. It stands out for its exceptional stability, and at the same time it's very easy to transport - you can easily take it outdoors or to a film set. You can also adjust the spacing of its legs and remove its central part and use it as a selfie stick, for example. The product is compatible with Insta360 Pro, Pro 2 and Titan cameras.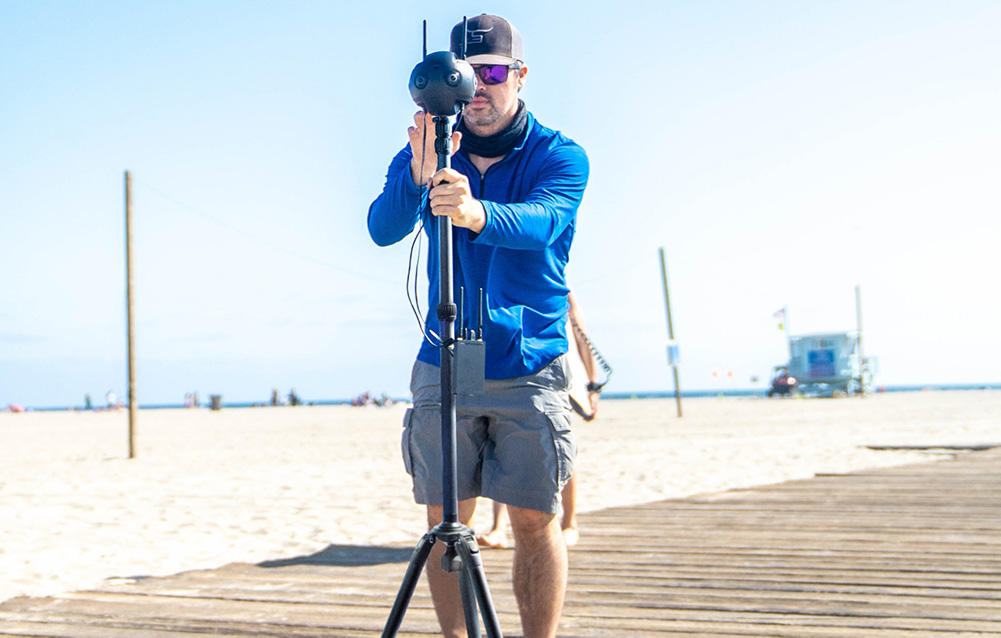 Tailored to your needs
Be prepared for any scenario. The Sumo Stand allows you to conveniently adjust the leg spacing, so you can easily position the camera at the height of your choice. There are also 1/4" and 3/8" mounting interfaces that allow you to install additional accessories. However, it doesn't stop there! A built-in locking system and convenient-to-use knob make it easy to extend and retract the tripod legs.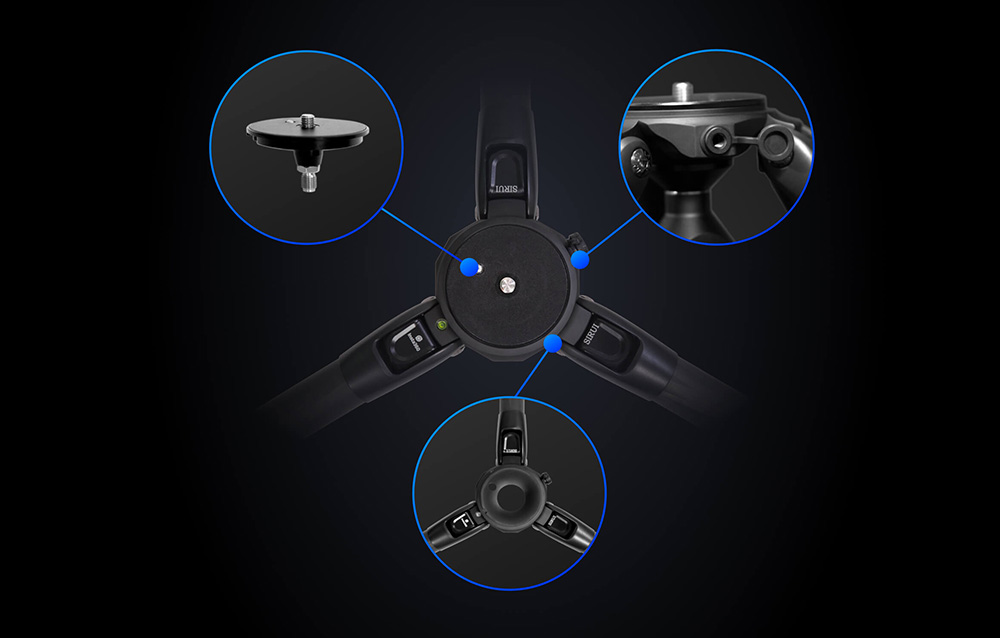 Unparalleled stability
Sumo Stand is distinguished by its carefully considered, stable design - it will not wobble or tip over. The diameter of its legs is up to 33 mm, and durable carbon fiber is used for its construction. In addition, the built-in spirit level makes it easy to position the tripod correctly. Also noteworthy is a special metal hook, which allows you to put additional weight on the accessory, thus increasing its stability. You can also customize the ends of the legs to suit your needs and the surface on which you want to set the tripod - rubber, spikes and steel are available.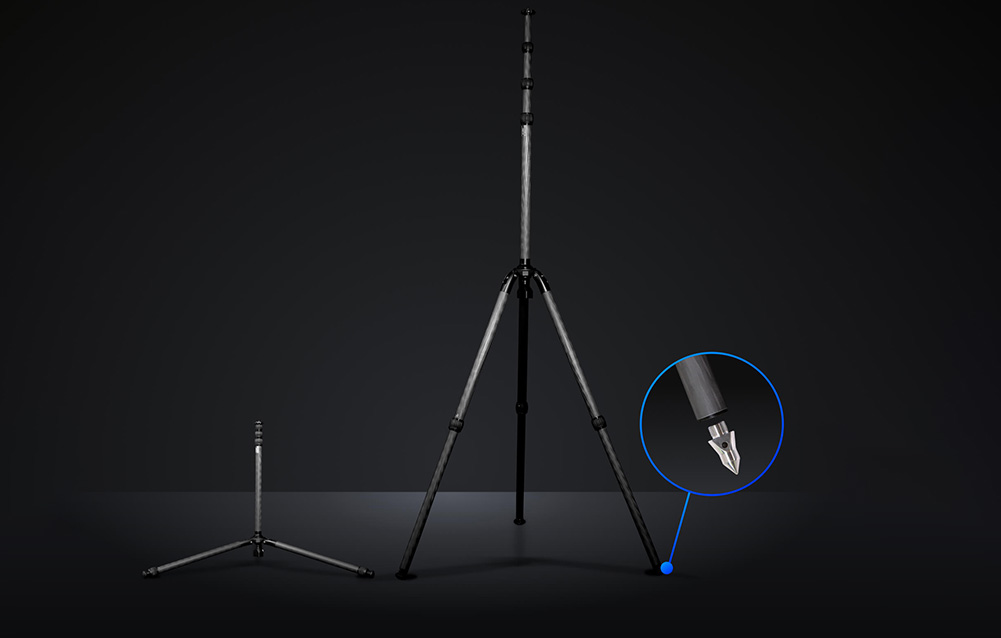 In the box
Tripod
Center column
Mounting platforms
Nails
Allen wrench
Storage bag
Brand
Insta360
Name
Insta360 Sumo Stand
Model
DINSSFP/A
Color
Black
Compatibility
Insta360 Pro, Insta360 Pro 2, Insta360 Titan
Material
Carbon fiber
Weight
2.15 kg
Available sections
Legs: 2 sections;
Center column: 4 sections;
Height
625 mm (tripod) / 620 mm (center column)
Screw size
1/4" i 3/8"
Adjustment angles of the feet
24°, 50°, 80°
Height
Max. 2995 mm, min. 769 mm