Folding Tablet Stand Baseus Seashell (pink)
Baseus Seashell Foldable Tablet Stand (pink)
Want to use your tablet comfortably? Opt for the foldable stand from Baseus! It stands out with its well-thought-out design, which makes it stable and perfect for a variety of activities - from watching movies to working. It's also very stylish, and its foldable design and compact size make it easy to transport and store. Enjoy convenient use with the Baseus Seashell!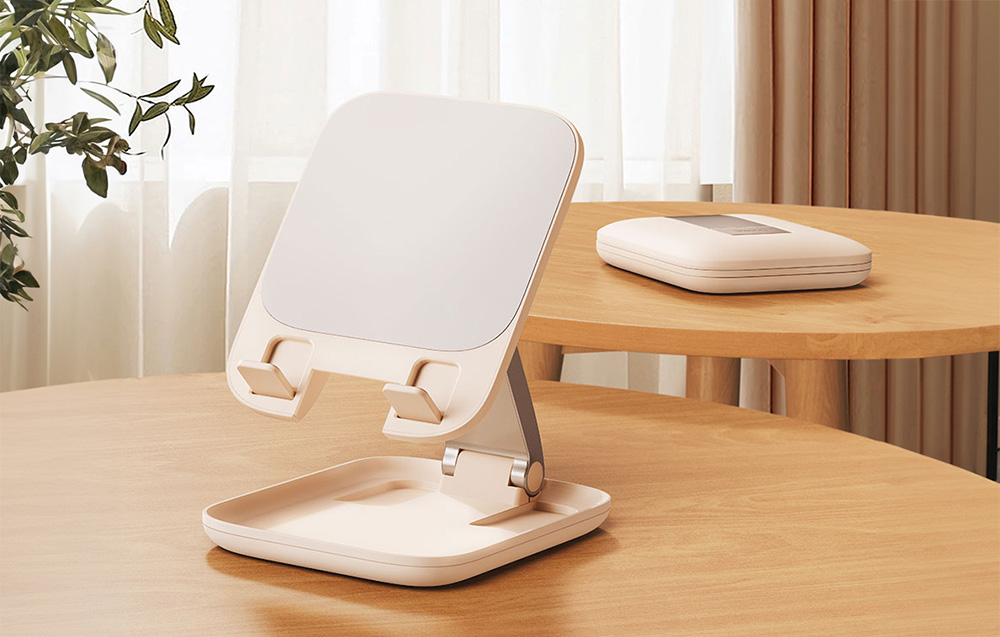 Foldable design
Foldable design is one of the biggest advantages of the Baseus tablet stand. Using a 'flip-open' mechanism, it allows you to unfold and fold it in no time, which can be easily done with one hand. When you're using the stand, its stable design provides secure support for your device. When it's time to stow it away, on the other hand, you'll fold it down to a compact size in no time, so it doesn't take up much space. It's the perfect solution for those who value functionality and save space.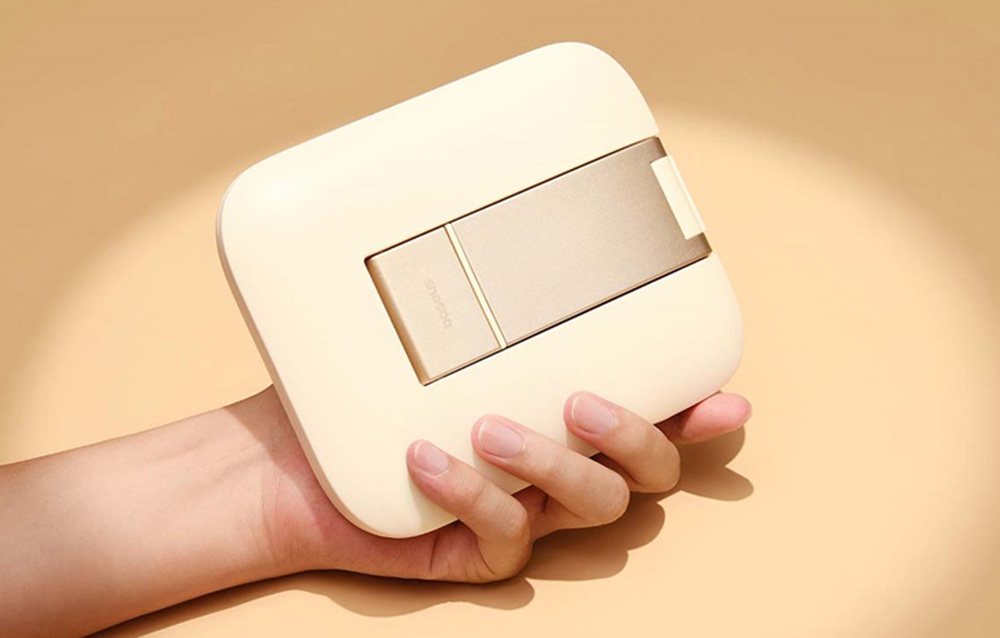 Comfort of use
Comfort of use is one of the key aspects of the folding tablet stand. Its lower part can serve as a tray for small accessories such as headphones, watch or earrings, making it extremely easy and convenient to use. In addition, the stand offers infinite height adjustment from 140 to 200 mm, so you can easily adjust it to your individual needs. But that's not all - the stand is also equipped with a double hinge, which allows you to adjust the angle of the upper part up to 110° and the lower part up to 80°. This makes it even more functional and comfortable.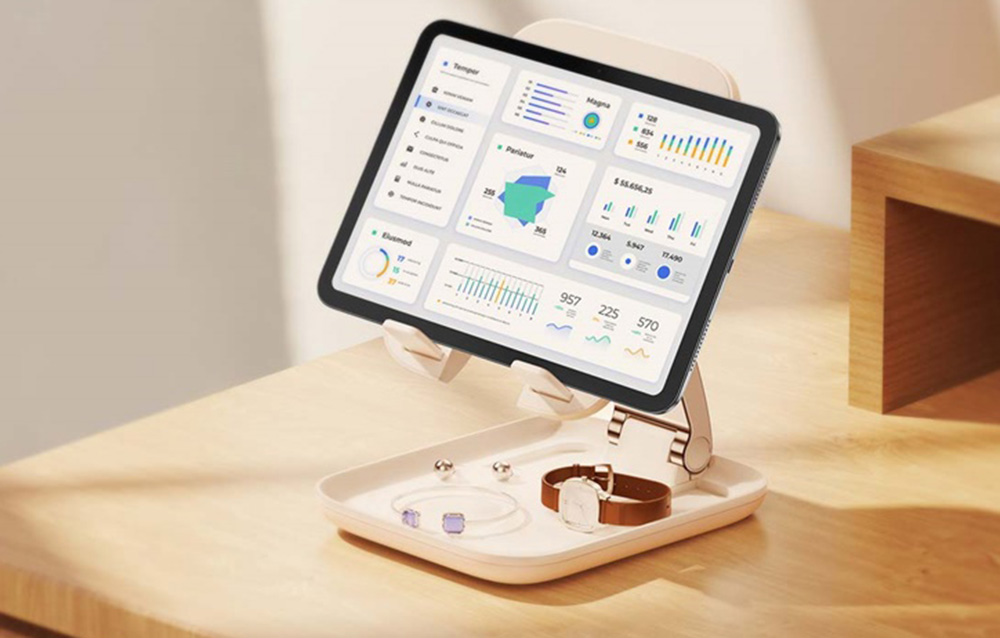 Thoughtful design
Made of high-quality materials, the stand is stable and safe for your device. The rod support is 45 mm wider, which further increases the stability of the design. Non-slip silicone feet ensure that the bracket stays in place. In addition, the stand is designed not to block the screen or the device's charging port. The whole design is complemented by silicone caps that protect your device from scratches.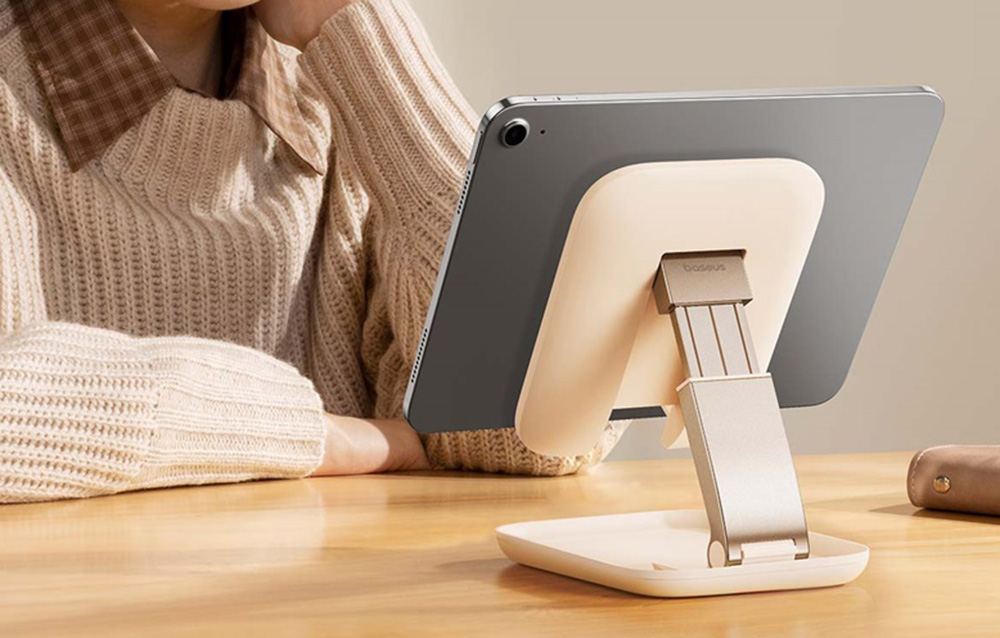 Wide compatibility
The Baseus gadget demonstrates wide compatibility Designed to fit all types of tablets and phones, this versatile stand is ideal for anyone looking for functionality and versatility in one. Whether you use your device to watch videos, draw or work, this stand will perfectly meet your needs. So you can be sure that with the Baseus stand any activity with a tablet or phone will become much more convenient and comfortable.
| | |
| --- | --- |
| Manufacturer | Baseus |
| Model | B10451500411-00 |
| Dimensions | 132 × 161 × 32 mm |
| Material | ABS PC |
| Weight | approx. 400 g |
| Color | Pink |