Cordless vertical vacuum cleaner Dreame V10 Pro
Dreame V10 Pro Cordless Vertical Vacuum Cleaner
The Dreame V10 Pro is an incredibly powerful cordless vacuum cleaner with which you can effectively clean your entire home. The suction power of up to 140AW guarantees incredible efficiency, and the durable battery provides up to 60 minutes of run time. With several operating modes and additional accessories included, you can customize the vacuum to your needs. The V10 Pro is also ideal for allergy sufferers - it eliminates up to 99.9% of dust mites.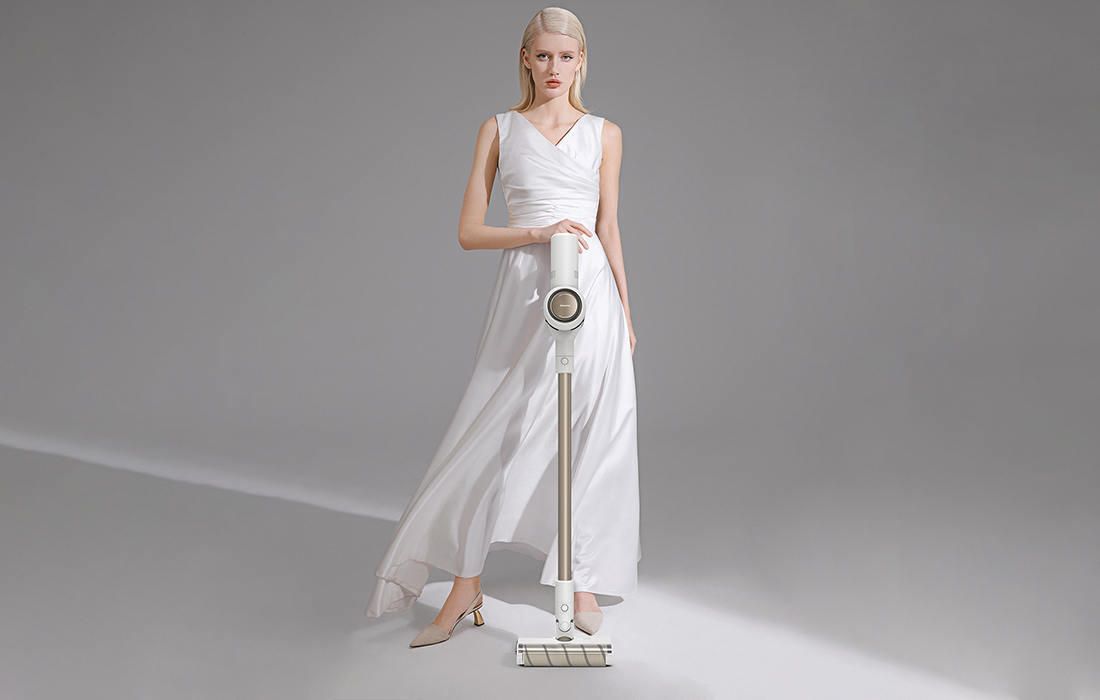 High-end engine
The unit's aircraft-standard motor operates at 100,000rpm and 450W of power. Moreover, the Dreame V10 Pro features a unique design that allows for efficient airflow and even heat dissipation. All this translates into an increased suction power of the vacuum cleaner, which makes it fantastic at dealing with even the most troublesome waste. Garbage, crumbs, dust, fur and even hair caught in the carpet can't resist it.
Long working time - thoroughly vacuum the whole house
The V10 Pro's 2,500mAh battery and intelligent power management system guarantee an impressively long run time. You can vacuum for up to 60 minutes in standard mode and up to 28 minutes in efficient mode. Do you want to effectively clean an extremely demanding surface? Activate the strong mode, in which the device allows for about 10 minutes of incredibly intense vacuuming. Charging the battery is easy and convenient - you can do it while storing the vacuum cleaner. The included 2-in-1 wall mount allows you to do so, saving space and time in your home.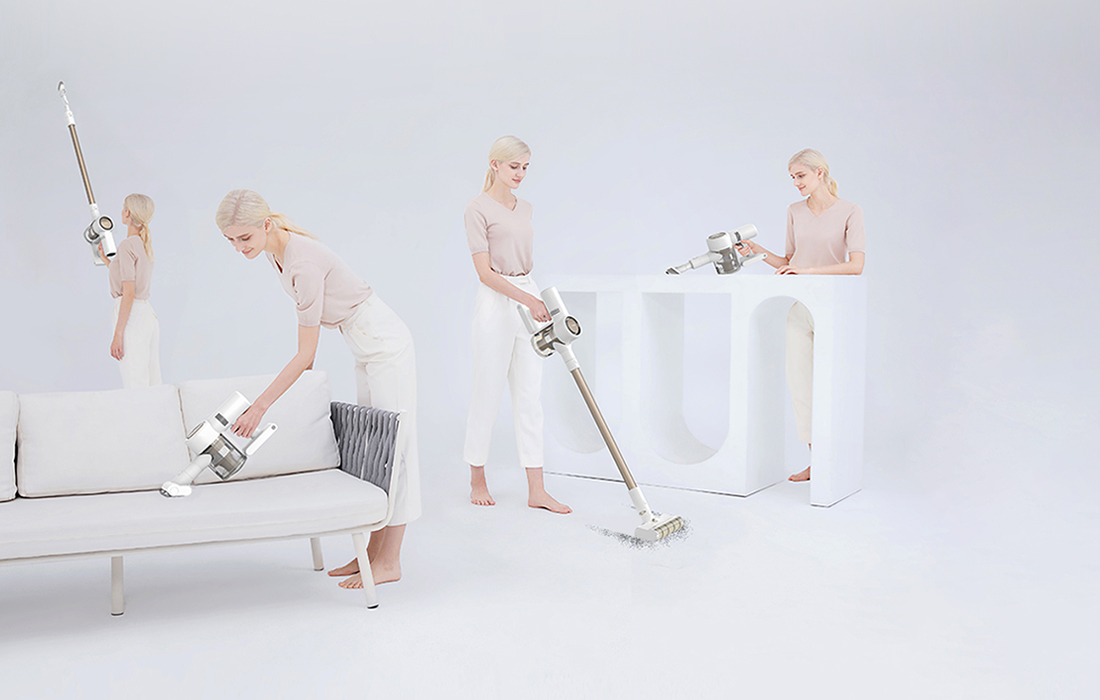 Perfectly designed floor brush
The V10 Pro Floor Brush features an independent motor and a large roller that thoroughly scrapes away all sorts of debris - from larger crumbs to fine dust particles. It also allows for thorough cleaning of crevices, such as gaps between tiles. The special design of the brush prevents hair from getting caught in it, which means that it is also perfect for the homes of dogs and cats owners.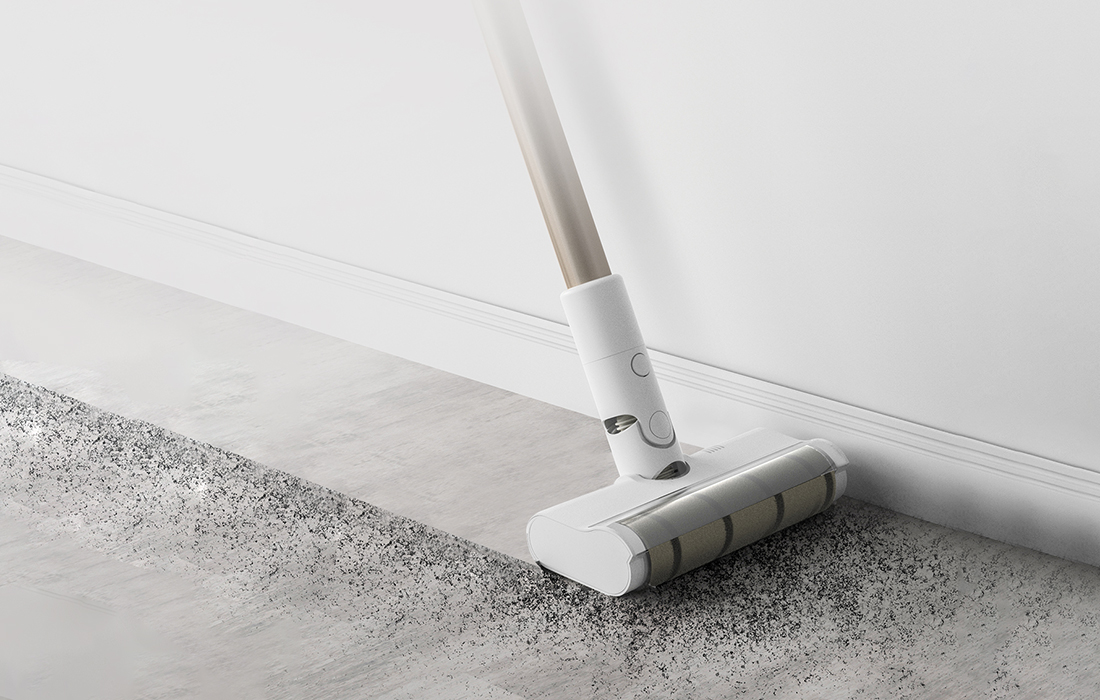 Additional accessories - multiple uses
The included accessories open up completely new possibilities for you. Use the motorised mattress brush to get rid of dust, mites and other micro-organisms from fabrics. The crevice brush lets you vacuum up crumbs from the recesses of armchairs and sofas, for example, and the 2-in-1 brush is perfect for cleaning furniture. With the soft brush, you can safely clean delicate surfaces. The extendable hose makes it easy to reach hard to reach places.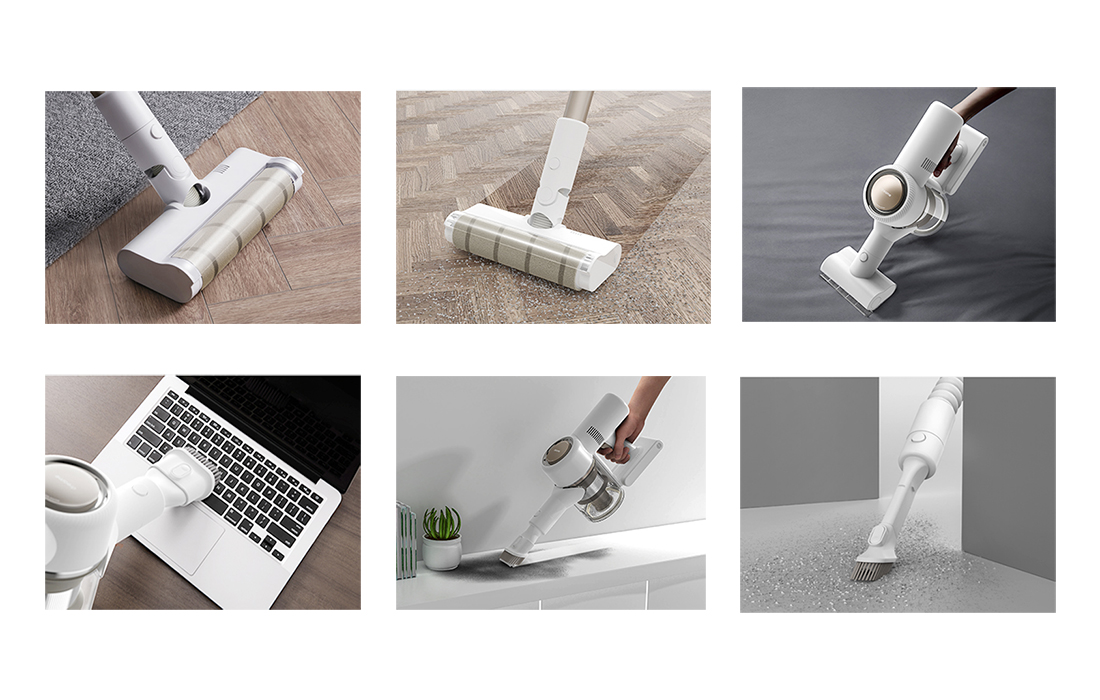 Win the fight against dirt and allergens
The vacuum cleaner also offers a 5-fold filtration system that absorbs even the finest microparticles and has an efficiency of 99.94%. Moreover, it prevents secondary pollution. Thanks to the 12-cone cyclonic filtration system, filter life has been doubled and efficiency has been increased to up to 99.67%. So with the V10 Pro, you'll create a clean, health-safe, pollution-free home.
User-friendly
Operating the V10 Pro is child's play and fun. The built-in HD color display will provide you with real-time status information. Use the responsive buttons to turn the vacuum on and off, as well as change the mode of operation. You don't have to press a button all the time while cleaning. The available continuous mode lets you free your fingers and vacuum effortlessly. You can also assemble and disassemlbe the V10 Pro without even the slightest problem, as well as change accessories.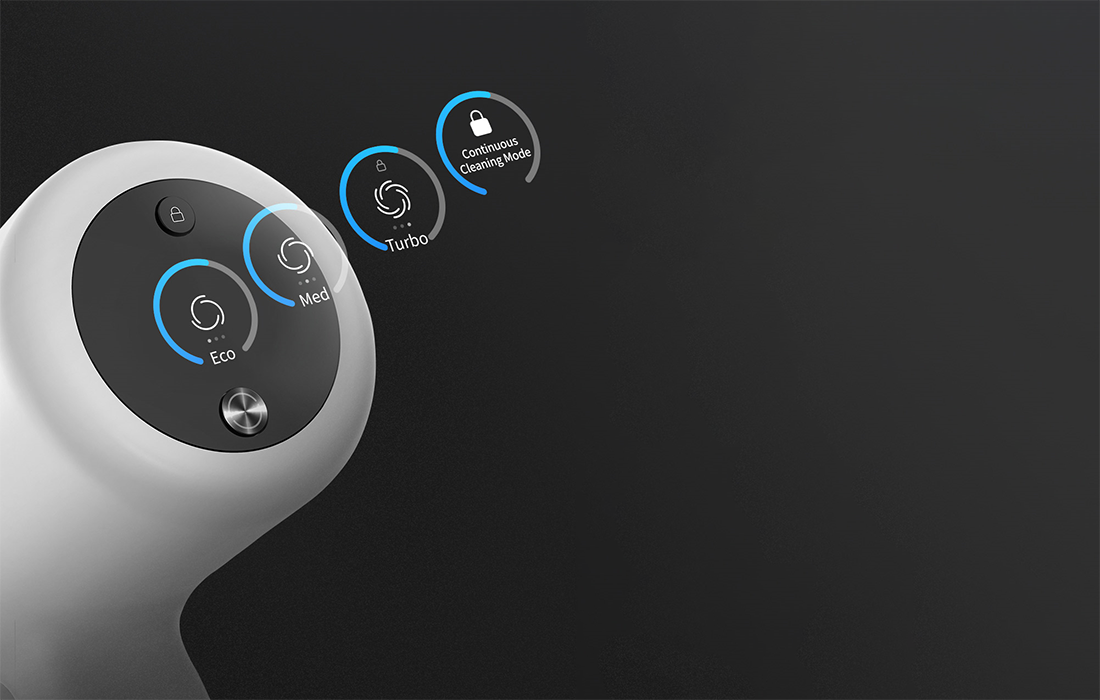 You can easily take care of your vacuuming hygiene
The waste container has a capacity of 0.5l. So you don't have to empty it too often. Ejecting waste from the container is quick and easy - just press the button. You no longer have to touch the waste and get your hands dirty. What's more, it is possible to wash the filter and the brush roller, which extends their life and reduces consumables. The Dreame V10 Pro is therefore safe and hygienic to use - you will easily limit your contact with dirt.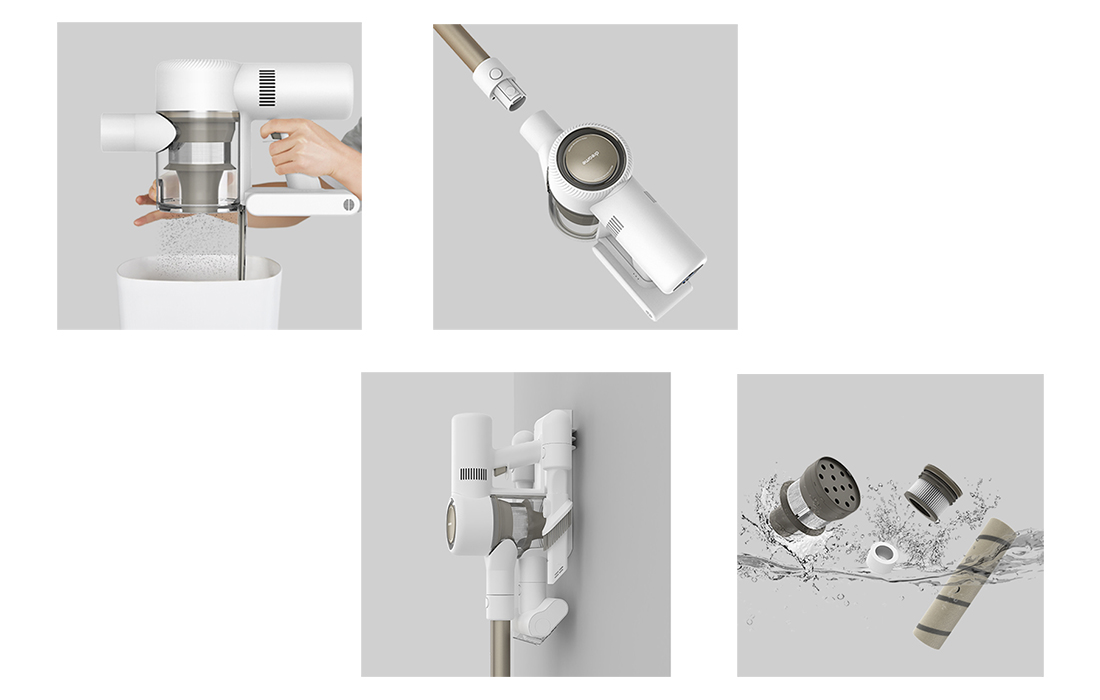 Vacuuming can be fun
The vacuum cleaner features an ergonomic design that takes the strain off your muscles - so you can get your whole house in order without much effort. The light weight and cordless design make it easy to pick it up and vacuum the ceiling, or take it anywhere you want. In addition, the carefully considered design of the device allowed to significantly reduce its noise level. This makes cleaning much more comfortable - you will not be annoyed by loud noise.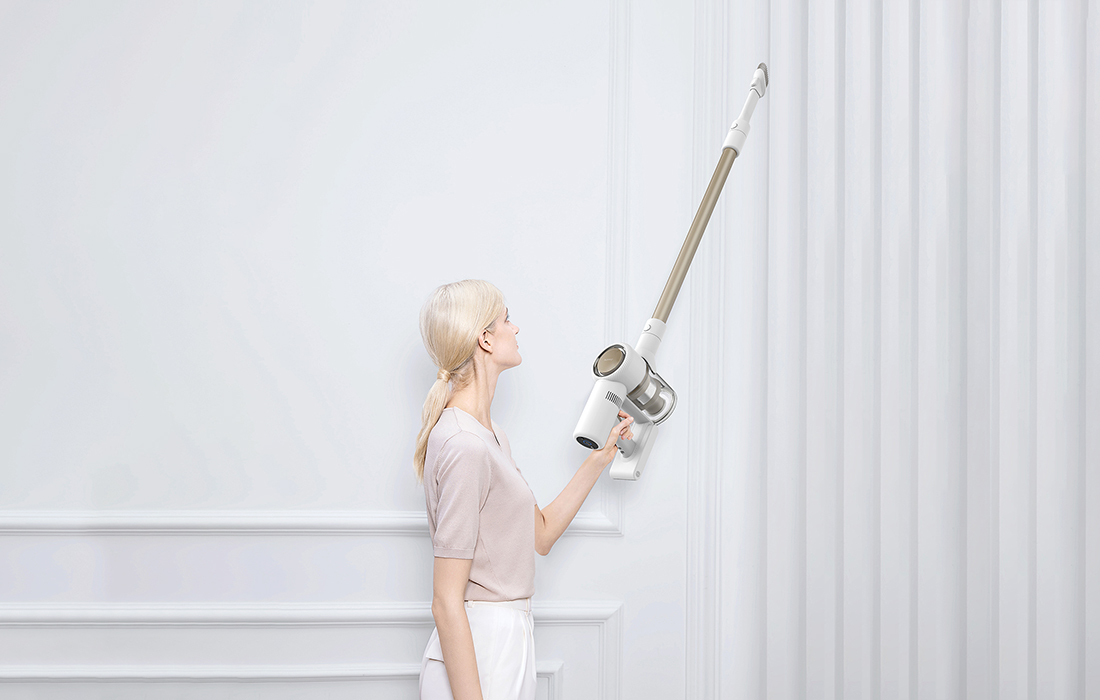 Included
Vacuum cleaner main unit x1
Power adapter x1
Extension hose x1
Tube x1
Crevice brush 2in1 x1
2in1 brush x1
Charging wall mount 2in1 x1
Soft brush x1
Electric floor brush x1
Electric dust mite brush x1
Screws x2
Wall plugs x2
| | |
| --- | --- |
| Manufacturer | Dreame |
| Model | V10 Pro |
| Suction power | 22,000 Pa |
| Operating time | up to 60 min |
| Dust container capacity | 500 ml |
| Mopping function | no |
| Battery capacity | 2500 mAh |
| Charging time | approx. 3,5 h |
| Weight | 3.75 kg |
| Filter type | EPA (AVB5) |
| Features | LED display, 3 operating modes |