Pivot Stand Insta360 GO 3
Insta360 GO 3 Rotary Stand
This accessory opens up new possibilities for creating exceptional footage!Designed for GO 3 and Action Pod cameras, the swivel stand is mounted on a reusable adhesive base and will work great on a variety of flat surfaces. The spherical joint allows you to adjust the angle of the camera over a wide range, giving you the freedom and flexibility to find creative shots! Quick and hassle-free mounting with a magnetic snap, it's an added bonus that you're always ready for action!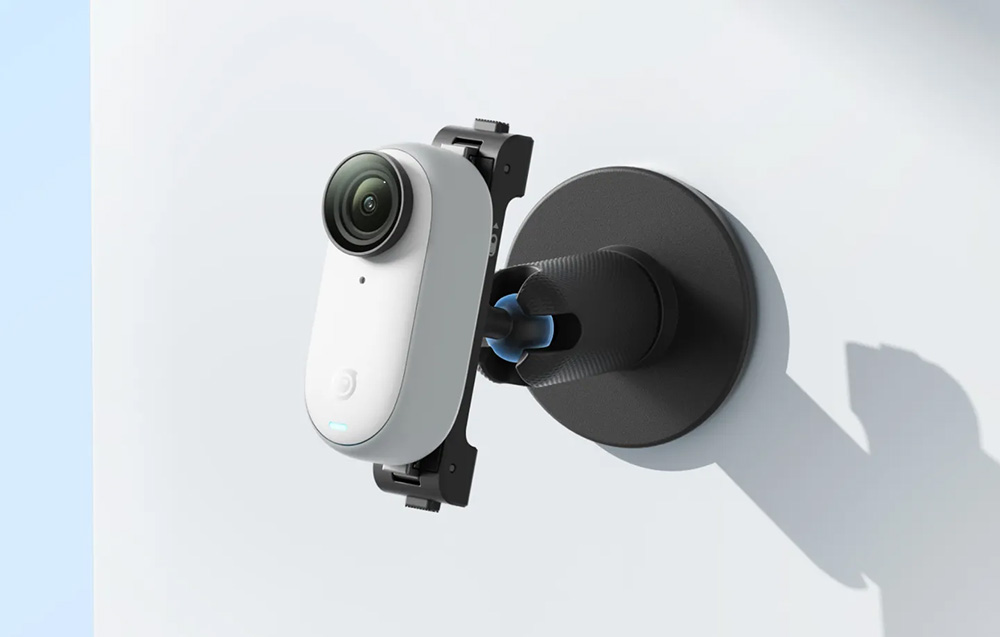 Self-adhesive stand
You'll mount the Insta360 swivel stand on any flat surface, gaining a wide range of possibilities when it comes to creating stunning shots. Find a dry, clean surface, stick the self-adhesive stand base and you're done! Recording tutorials for beginner guitarists? Attach the Insta360 stand to the guitar box and create a recording from a whole new perspective! Your possibilities are almost endless!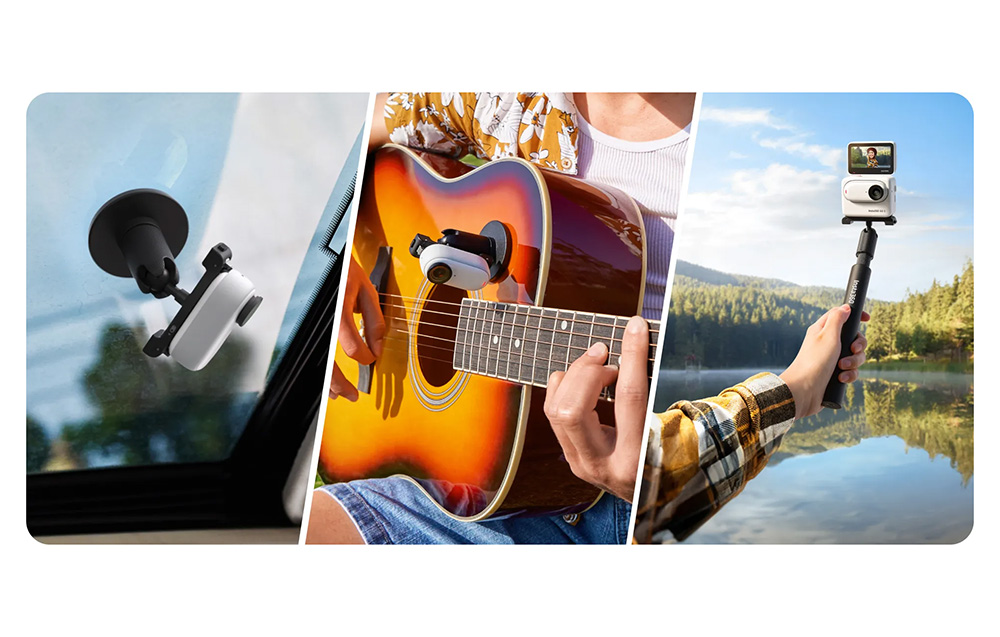 Unlimited creativity
1
Versatile and practicalThis versatile accessory is equipped with a universal ¼'' mounting point. This means that you can use it with other accessories without any problems.Test, experiment and discover endless possibilities with Insta360!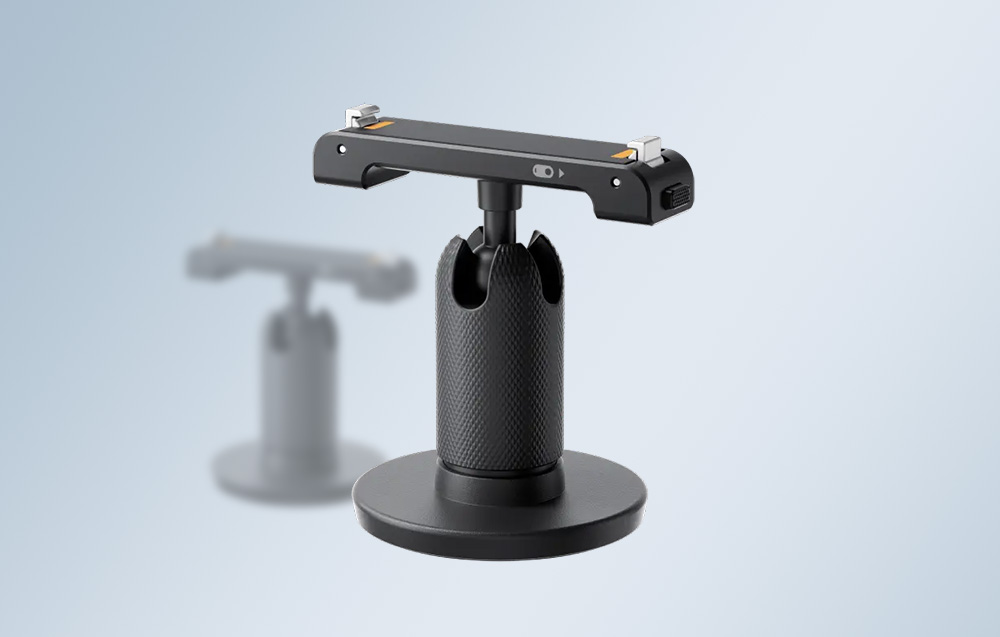 Prodcent
Insta360
Material
Modell
CINSBBKC
Cast aluminum + silicone
Weight65.5 g
Dimensions
51.8 x 67 x 52.5 mm
Compatibility
GO 3