Wireless Charging Car Mount Baseus MilkyWay Pro 15W (black)
Car holder with charger Baseus MilkyWay Pro 15W (black)
Do you often use navigation while traveling by car? Do you need a convenient car holder that will renew the battery in your devices at the same time? Baseus MilkyWay Pro will be the perfect gadget for you! It stands out with a maximum power of 15 watts, and what's more, it shows better charging performance, thanks to its larger coils. It is also fully safe, as it is equipped with a number of safety features. In addition, its well-thought-out design and easy installation ensure comfortable use.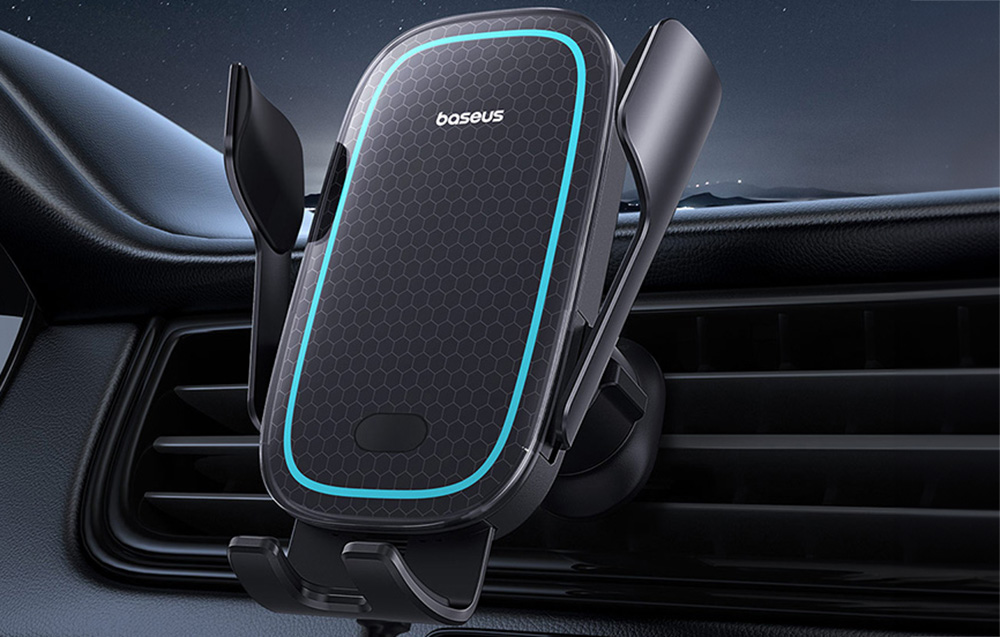 Fast charging
Baseus MilkyWay Pro is not only a convenient phone holder, it is also a powerful charger. It displays a maximum power of 15 watts, so it will renew the energy of your devices in no time. What's more, it shows better performance due to its larger coils. You also don't have to worry about damaging your devices, as this charger is equipped with a temperature control system that ensures fast and safe charging.
Safe use
The charger mount is not only an incomparable comfort while driving, it is also a guarantee of safety. This device is equipped with a number of protections including overvoltage, overcurrent, overheating, short circuit or under-voltage. This gives you the assurance that your equipment will not be damaged, and you can enjoy a peaceful ride.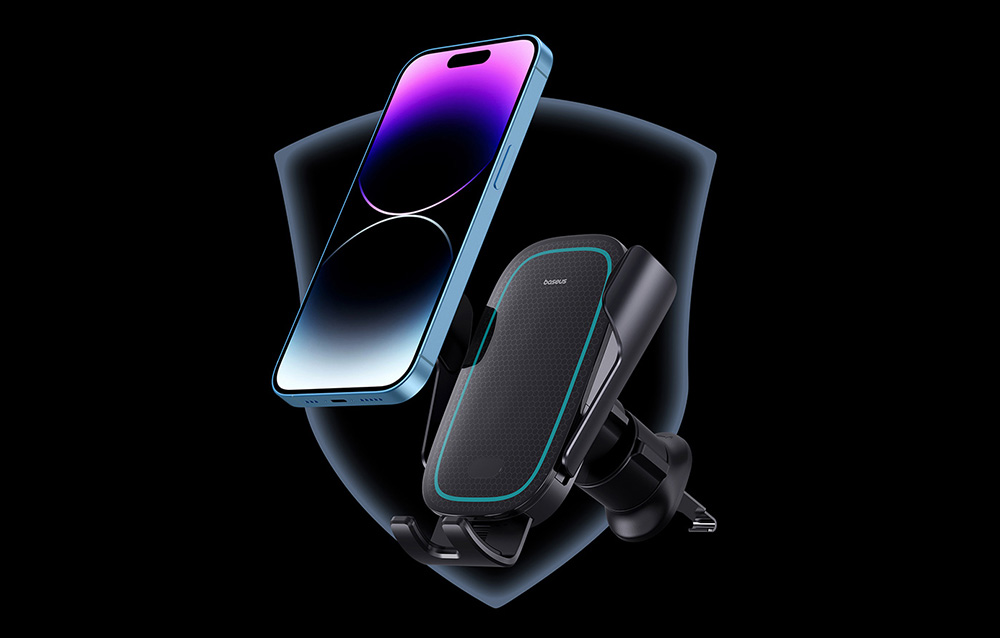 Comfort of use
Baseus MilkyWay Pro was created with comfort in mind. It is distinguished by its size, which is only 114 × 75 × 130 mm, so it will fit into any car. What's more, its attachment is ultra-fast. To place your phone on the Baseus mount, all you have to do is touch the button on the back, which will open the arms. Equipped with an ultra-sensitive photosensor and a custom DC motor, it will ensure smooth, automatic clamping. Using a car mount has never been so easy and fun!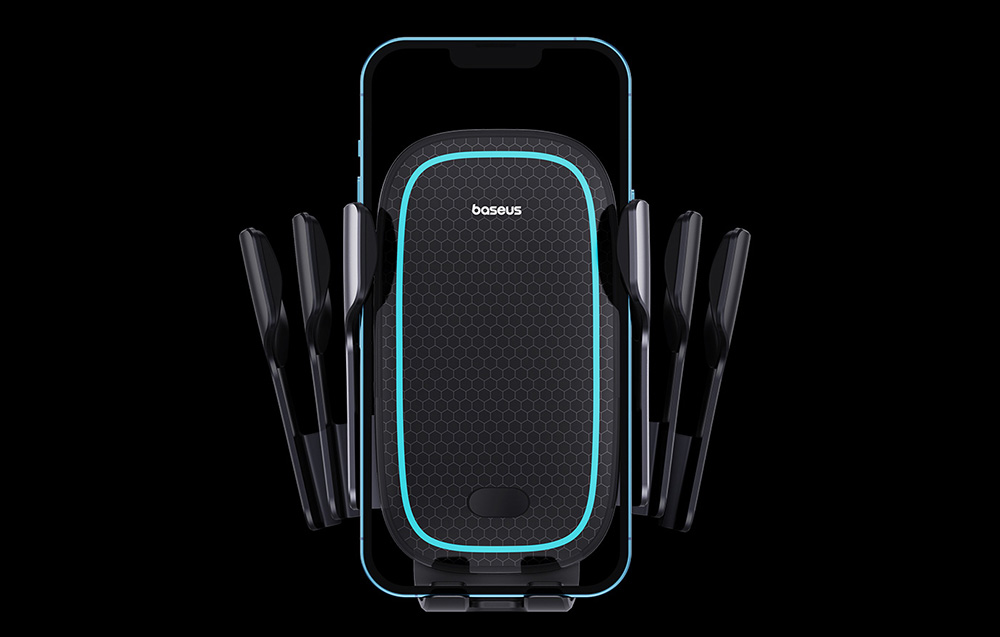 Easy installation
Mounting the Baseus car mount itself in your car won't cause you any problems either. It is designed to be mounted on the ventilation cage, so it is equipped with a hook that is responsible for more stable support. What's more, this mount allows you to hold your phone vertically or horizontally - from now on you decide how you want your smartphone to be positioned! In addition, this gadget has a special cutout for cables, for even better use.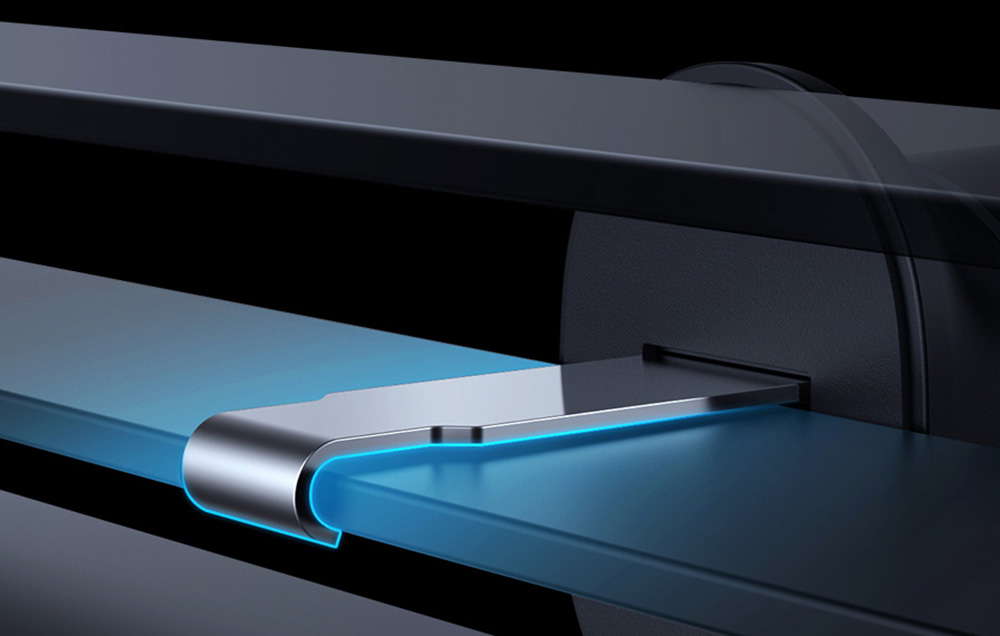 Thoughtful design
Car holder with charger MilkyWay Pro was created with attention to every detail. The best quality materials, including aluminum alloy, were used in its creation, making it resistant and durable. The Baseus mount adheres as much as 80% to the phone (usually it's only about 25%), which means you don't have to worry about driving on a bumpy road. What's more, the blue finish gives it a unique touch.
High compatibility
High compatibility is one of the most important advantages of the Baseus car mount. Designed with the variety of smartphones available on the market in mind, it works perfectly for devices with screen sizes from 5.4 to 7.2 inches. This means you don't have to worry about whether your phone will fit - it's a universal solution that is sure to meet your expectations.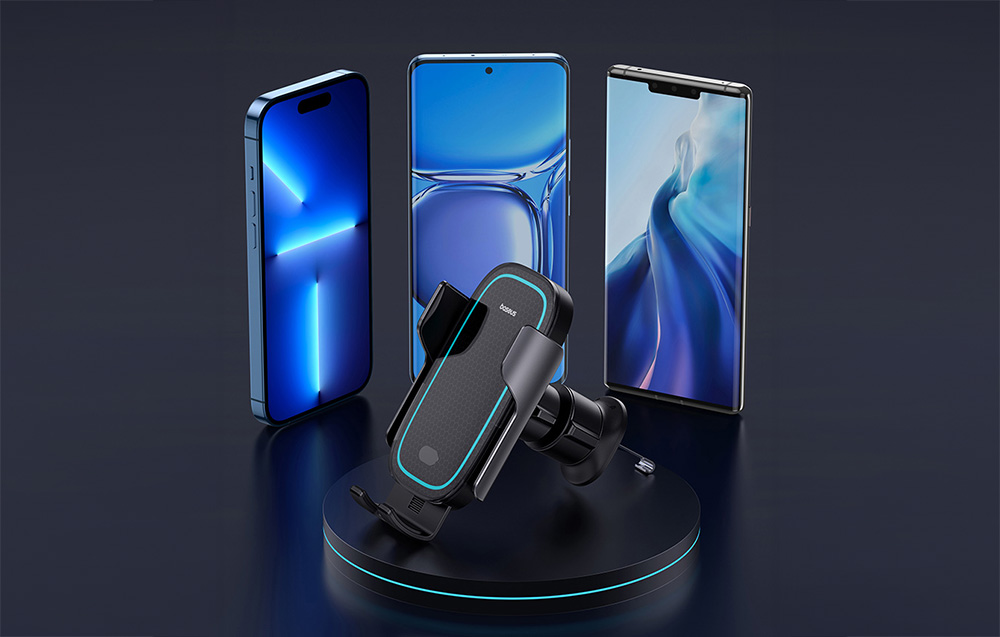 | | |
| --- | --- |
| Producer | Baseus |
| Model | C40357000111-00 |
| Material | ABS+PC+aluminum alloy |
| Color | Black |
| Weight | 160 g |
| Input | Type-C: 5V=2.4A; 9=2.23A; 12V=1.67A |
| Wireless charging | 5W / 7.5W / 10W / 15W (max.). |
| Dimensions | 114 × 75 × 130 mm |